Longkou purple sweet potato vermicelli

Purple potatoes in addition to potato the nutritional advantages, is very rich in potassium and iron and other micronutrient content, its health benefits significantly. Especially for modern prevention and treatment of chronic non-communicable diseases, has a very important meaning. Potassium is one of the very important nutrients, in the maintenance of normal glucose and protein metabolism plays an important role. Meanwhile, its features such as vasodilation, promoting sodium excretion,potassium makes steady blood pressure is indispensable in the process of the protagonist, and iron formation and maturation of the cell in the human body to maintain normal blood function. Iron bound to a protein in the body hemoglobin andMyoglobin; oxygen carries to the body's tissues and organs.
Purple sweet potato color from anthocyanins, cyanidin is a natural potent free radical scavengers. Many studies confirmed that anthocyanins for more than 100 kinds of diseases prevention and treatment and its ability to scavenge free radicals is 20 times times the vitamin c, vitamin e 50 times. Anthocyanins through the blood-brain barrier in scavenging free radicals, thereby protecting brain tissues, while reducing the side effects of antibiotics to the human body.‍
‍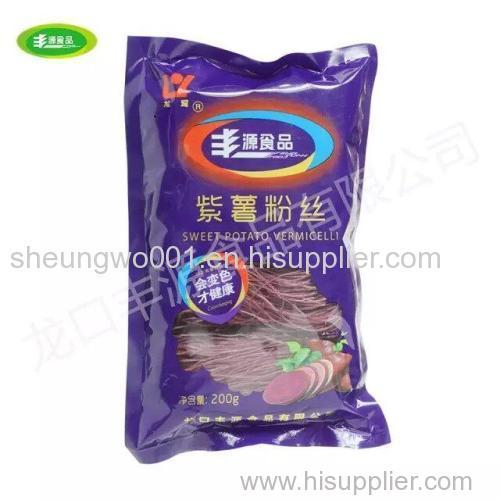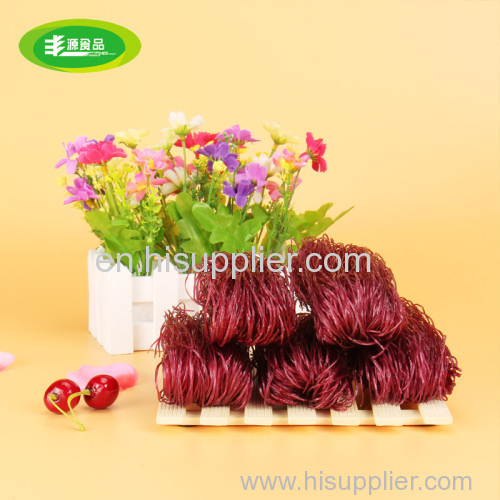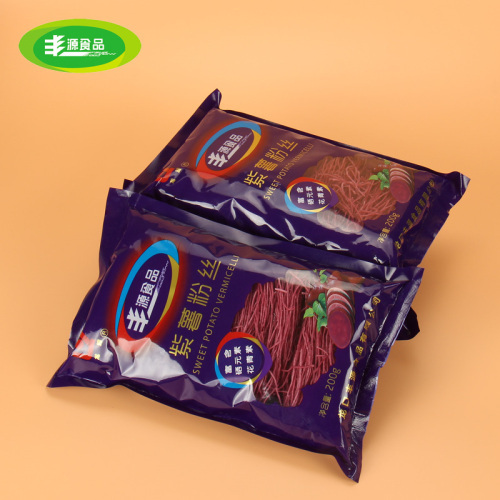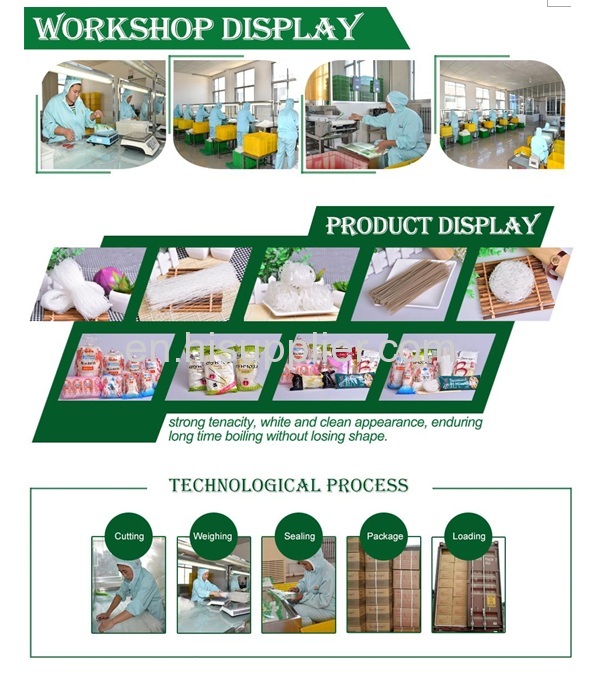 Company files:
Qingdao Sheungwofoods international trading Co.,Ltd is professional in exporting all kinds of vermicelli and Goji berries for over 20 years.
Our main exporting products including vermicelli and noodles.
1.We are located in Shandong Province of China, which is famous of Vermicelli in China.
2.And we are in Qingdao,very convenience for transportation.
3.Competitive price and best service are available from here.
4.Free samples are available
5.Fast Delivery, only 3 weeks
6.Profeesional Loading, make sure no damage during this period
7.We offer Vermicelli to many famous supermarket like Wal-Mart,Carrefour and Metro
8.Our products awarded high recognitions from customers
9.Factory production capacity: 800Tons/month