Vermicelli Workshops in Ming and Qing Dynasties  
"Longkou vermicelli" has a long history. During the Warring States period, Sun Bin, a militarist in the state of Qi, firstly made vermicelli and then introduced it to Huang County (Loukou City in nowadays) to meet the requirements of military combats. More than 1,000 years ago, making vermicelli by mung beans was very common in Huang County; in 1061, Su Song, a famous litterateur in the Song Dynasty, comprehensively stated the raw materials, processing, cooking methods and dietary therapy effects of mung bean vermicelli in Benxinzhai Vegetables Cookbook. With the development of history, the mung bean vermicelli produced in Huang County was purchased and packaged in Loukou vermicelli village and exported at home and abroad from Longkou Port in the late Ming and early Qing dynasties, thus generating "Loukou Vermicelli" brand.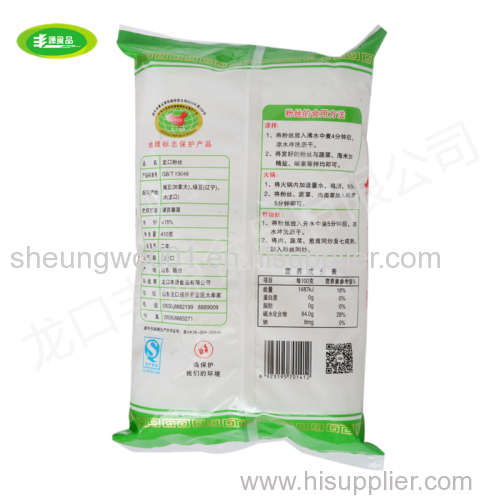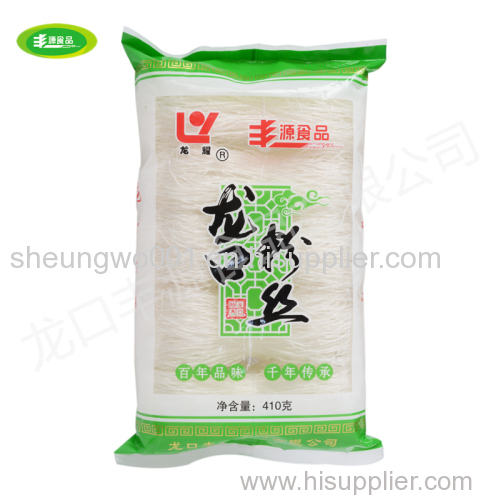 Company files:
Qingdao Sheungwofoods international trading Co.,Ltd is professional in exporting all kinds of vermicelli and Goji berries for over 20 years.
Our main exporting products including vermicelli and noodles.
1.We are located in Shandong Province of China, which is famous of Vermicelli in China.
2.And we are in Qingdao,very convenience for transportation.
3.Competitive price and best service are available from here.
4.Free samples are available
5.Fast Delivery, only 3 weeks
6.Profeesional Loading, make sure no damage during this period
7.We offer Vermicelli to many famous supermarket like Wal-Mart,Carrefour and Metro
8.Our products awarded high recognitions from customers
9.Factory production capacity: 800Tons/month