Product Description
Nutrient ingredients: Goji Berry (also called Wolfberry) are quite rich in Protein, Vitamin C, Carotene,Iron, Phosphorus which are highly demanded by human body. (Among, content of Vitamin C is higher than orange, content of carotene is higher than carrot, content of iron is higher than steak
2. Character: Superior quality, large equal size, prolate & red, tastes little sweet, thick fresh.
3. Origin: Origin from Ningxia, China which is the best place for plant Goji Berry in the world, where there is Plenty of sunshine & pure water.
4. Functions: Whiten skin; Anti-oxidation & Anti-aging; Enhance the immunity & strengthen body; Nourishing liver and kidney; Reduce the blood glucose & cholesterol; Improve vision & sleep; Boost sperm & reduce impotence; Nourishing yin and blood.
5. Uses: Goji Berry can be used to make tea, wine and soup, also can be used as fruit and medicine.
6. Cautions: Eating 10pcs is enough everyday; Not for the fever & diarrhea.
7. Class: 180pcs/50g; 220pcs/50g; 280pcs/50g; 370pcs/50g; 580pcs/50g; 980pcs/50g.
8. Sayings: Goji Berry is regarded as Fruit Viagra
9. Packing: 12.5kg/Carton or as you like
10. Storage: In cool and dried place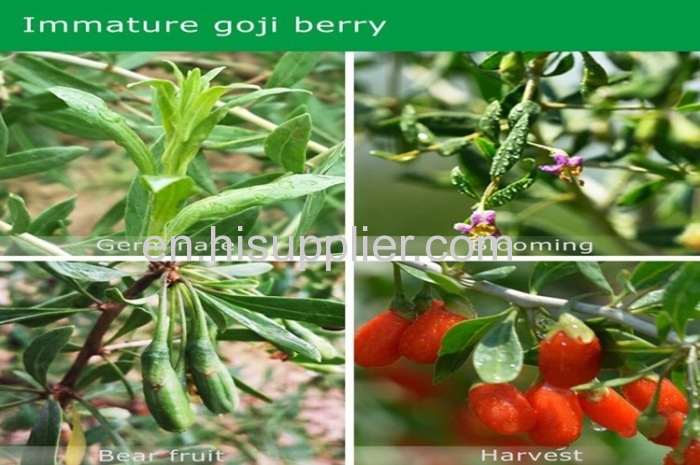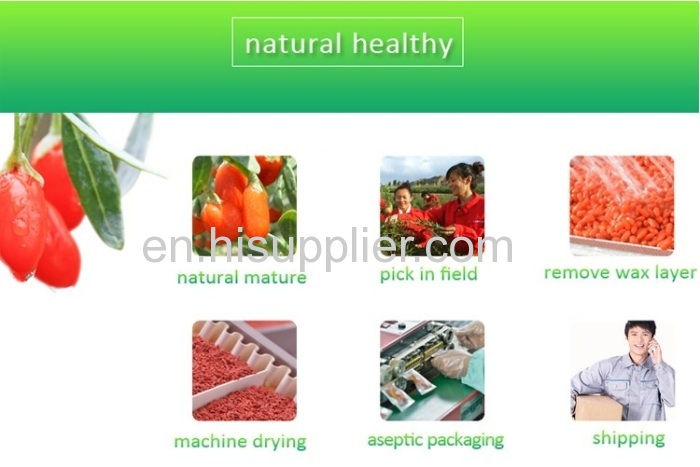 Company files:
Qingdao Sheungwofoods international trading Co.,Ltd is professional in exporting all kinds of vermicelli and Goji berries for over 20 years.
Our main exporting products including vermicelli and noodles.
1.We are located in Shandong Province of China
2.And we are in Qingdao,very convenience for transportation.
3.Competitive price and best service are available from here.
4.Free samples are available
5.Fast Delivery, only 3 weeks
6.Profeesional Loading, make sure no damage during this period
7.We offer our products to many famous supermarket like Wal-Mart,Carrefour and Metro
8.Our products awarded high recognitions from customers
9.Factory production capacity: 800Tons/month